Whether you want to enjoy bird activities locally or online, identity birds and their songs from around the world, or take actions to help birds, check out these ornithological opportunities.
In addition to local parks and your neighborhood, the Whitewater Memorial State Park in Liberty is designated by the National Audubon Society as an "important bird area" that supports "one of the most significant assemblages of migrant and nesting avian species in eastern Indiana," including waterfowl, a diversity of neotropical passerines, and endangered raptors. At the Hayes Arboretum in Richmond, you can use the Bird Watching Room or several different trails to see a variety of birds. Options include exploring independently, participating in a variety of nature activities, including the American Discovery Trail Hiking Club and Meditation hikes.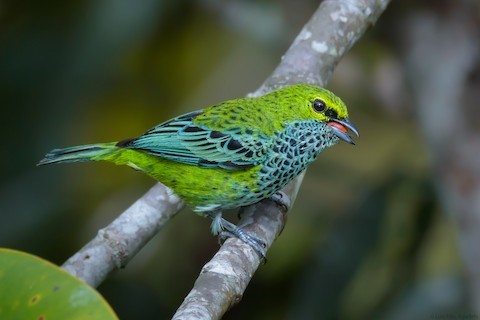 Join the "world's largest birding community" and access maps, stats, photos, and sounds for any bird in the world at ebirds. The Smithsonian celebrates The Art and Science of Birds, with links to content from their Archives, Galleries and Museums.
Listen to bird sounds from all over the world at Xeno-Canto. A collection of 9,000 hours of recordings (as of July 2020), it is also a collaborative project, in which anyone can help identify mystery recordings, share bird recordings, and add expertise in the forums. Searching Bird Sounds A-Z provides listening access to 602 species in the U.S. and Canada, from Abert's towhee to a Zone-tailed hawk. Confused by common bird songs, such as goldfinches, orioles, robins and wrens? Try using audio spectrograms ("pictures of songs") with these instructions from the National Audubon Society. There are also many video learning aids, such as 15 Birds Songs for Beginners.
Want to learn more about the science, behavior and habitat of birds? How they fly, where they live and migrate, species reproduction, and more can be found in many library resources. Databases like ProQuest Biology and BioOne offer the latest in ornithological research, and you can customize searches to focus on birds in Indiana, as well. Books in the library's collection include titles like For the Birds: An Uncommon Guide by Laura Erickson, Ethno-Ornithology: Birds, Indigenous Peoples, Culture and Society by Sonia C. Tidemann, Handbook of Bird Biology by John W. Fitzpatrick, Stray Feathers: Reflections on the Structure, Behaviour and Evolution of Birds by Leo Joseph, Ten Thousand Birds: Ornithology since Darwin by Tim Birkhead, and The Atlas of Birds: Diversity, Behavior, and Conservation by Mike Unwin.
Actions to help birds now
The U.S. Fish and Wildlife Service and National Audubon Society suggest many options to participate in bird conservation, such as growing native plants (no lawn mowing needed!), joining bird count efforts, advocating for mitigation of climate change, and a variety of Citizen Science projects. Smithsonian Migratory Bird Center helps raise awareness about migratory birds and the need to protect diverse habitats across the Western Hemisphere. Since 1970, bird populations in the U.S. and Canada have declined by 29%, or almost 3 billion birds. This represents losses across diverse groups of birds and habitats — from iconic songsters such as meadowlarks to long-distance migrants such as swallows and backyard birds including sparrows. Neighborhood Nestwatch participants help answer questions related to the survival of bird populations.
Make a birdhouse with wood, teapots, gourds, and more. Feed the birds in style, with these DIY feeders using macramé, wine bottles, plates and other unique items. You can have a Create-for-Birds party with a few family and friends (a great backyard project that allows for social distancing!). Use these tips from The National Audubon Society for producing quality videos of birds, then share via social media to increase awareness and appreciation for birds of all types.
So many more interesting online events about birds and other nature topics. Like our ILR Facebook page to keep current with learning opportunities!