A primary source is an original "real thing." It could be a song written in your favorite artist's handwriting – maybe even on the back of an envelope.  Or Leonardo da Vinci's sketch of one of his early paintings.  It could even be your family's old Bible, with the names of your ancestors written, with dates of birth, marriage and other life events.  "Real things" come in a variety of forms, shapes, contexts and types. Through IU East, you have access to a number of these types of documents. Check out these highlights!

African American Communities

This database includes a variety of materials related to the African American experience, across multiple communities.  From documentation of segregation and racist activity against Black people in Atlanta in 1963 to artifacts found in a historically Black neighborhood dated to before the Civil War, to thematic guides that allow for deep exploration of a number of topics, the African-American Communities collection is an essential resource for gaining knowledge about Black life and communities in the US, using real documents and objects. 


The March of Time

Newsreels provide fascinating documentary footage of important moments in 20th century history.  Interested in how speakeasies kept their liquor stores secret?  This newsreel shows the tricks that were employed, from secret panels to trick latches.  According to a newsreel dated 1943, "Music helps to win wars."  You can find out how.  There's even a film about how gambling influenced contemporary English.  The collection mostly covers the 1930s through the early 1960s, with topics like World War II, Japanese imperialism, the Spanish Civil War, Catholicism, and Swing music covered in depth.
The Live Music Archive

Missing live concerts?  Thankfully, in addition to webpages, books, images, film and animation, the Internet Archive also keeps a detailed selection of live music shows from a variety of genres and artists.  From near-complete holdings of tapes by Warren Zevon and the Grateful Dead to house concerts originally broadcast on Facebook Live, the Live Music Archive has plenty to offer for all musical tastes.  Other artists with extensive holdings here include Ryan Adams, Jason Mraz, moe., Drive-By Truckers, Big Head Todd and the Monsters and Tedeschi Trucks Band.
David Rumsey Historical Map Collection

The David Rumsey Map Collection contains over 150,000 objects spanning five centuries and containing everything from colonial-era maps to propaganda to rodeo giveaways.  Rumsey, who earned an MFA from Yale before launching a career in real estate, began the collection 30 years ago, and while its holdings are now kept at Stanford University, access to its images is available to all.  In addition to viewing high resolution versions of the maps themselves, some have been altered for examination in Second Life.  Rumsey maintains an active hand in the collection and digitization of the maps to this day.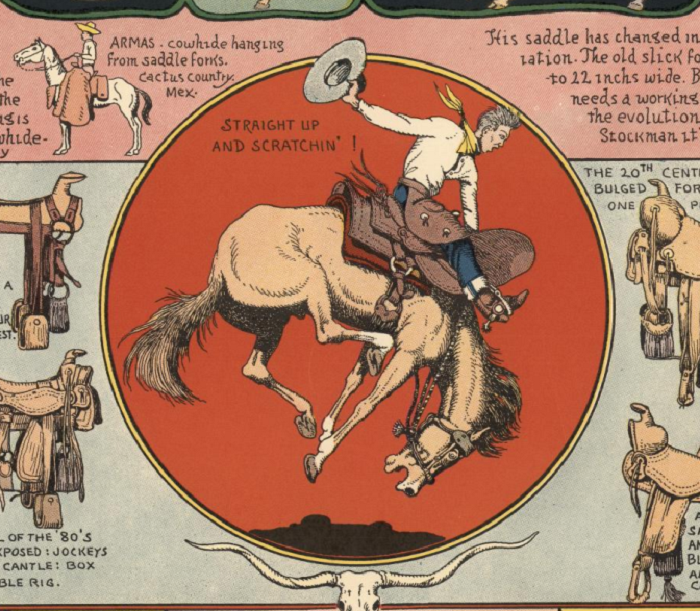 Why use primary sources?
These documents capture unique moments in time, from perspectives that are not immediately apparent or accessible in other ways. Maps, for instance, give us perspective on how people imagined place and space, with some areas simply blank or wildly mis-proportioned due to a lack of reliable information. Newsreels offer a glimpse of the kind of information our grandparents and great-grandparents could access, and we can examine it for bias, trustworthiness and whether our concepts of "news" have changed since these were created. Community archives include deeply personal documents, which demonstrate struggle, identity and victory through a variety of materials. Music archives help trace the creative trajectories of both forms of popular music and of those artists who helped shape it today. Primary sources offer the opportunity to tell stories, provide clarity and allow for fresh insights even decades or centuries after they were created.

Interested in looking at primary sources? Want to know more about our databases dedicated to primary sources? Would you like to know more about how to incorporate them into your own creative or scholarly projects? Ask Us! iueref@iue.edu