Do you live in Indiana? If so, you have free access to INSPIRE, Indiana's virtual online library. Indiana residents can explore images and multi-media, full-text magazines and journal articles, pamphlets, newspapers, and more. Selected resources are featured in this week's blog.
Ready to choose the next book you want to read? With the eBook Public Library Collections database, you have your choice of more than 48,000 titles. The eBook Public Library Collection has books for both adults and youth and covers a wide range of topics, from self-help, fitness, and cooking, to hobbies and games. Do you want access to more than 12,000 e-books of classic literary works, important historical documents, and general reference materials? The eBook High School Collection provides students, educators, and administrators online access to popular e-books. It is never too early to encourage young students to read and with the eBook K-8 Collection, educators can continue to provide quality learning for students K-8 across all subject areas taught in elementary and middle schools, selecting from among 15,000 eBooks.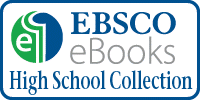 A learning resource that is organized into targeted learning centers that support improvement of core academic skills as well as career exploration is the LearningExpress Library. It is divided into 7 centers geared towards helping individuals pass the GED, prepare for college, join the military, obtain occupational certification, find a job, change careers, become a U.S. citizens, and more. To fully access all of the LearningExpress Library resources, users will need to create a free login. If you are interested in a vocational career, the Vocational and Career Collection can be used to search for a variety of trade jobs and industry-related periodicals.
When doing academic work, it is important to learn about different perspectives on an issue. The Point of View Reference Center can help construct persuasive arguments and essays, better understand controversial issues, and develop analytical thinking skills as high school students improve their writing skills. Another useful resource for high school students is the MAS Complete database. This contains periodicals covering a wide range of subject areas including art, history, music, film, science, nature, current events, and much more.
There is always something interesting going on in the world. The database Web News contains world topics including more than 5,000 news feeds ranging from business to general news. If you're interested in Business, the Business Wire News provides access to 75 business journals, newspapers, and newswires covering metropolitan and rural areas within the US.
Would you like to be better informed about a medical condition? Check out the database MedlinePlus to help improve your understanding of diseases, conditions, and wellness issues. The Psychology & Behavioral Science Collection database provides access to hundreds of full-text journals focusing heavily on child and adolescent psychology along with other areas of counseling.
If you need help anywhere on your research journey, don't hesitate to Ask Us! iueref@iue.edu