Research is changing.
Experts from the EBSCO corporation, which produces library databases, spoke recently with IU East library staff about their internal studies on how students used their products – and what the emerging trends are that they plan to address.  Their evidence shows that more students are doing initial research for final projects and papers much earlier in the semester, and doing it more frequently on a smartphone or mobile device, making note of or saving those materials to look through in greater depth closer to the project's due date.  Generally, students still choose to read them on a traditional computer or laptop, but the importance of mobile devices to the research process has never been greater.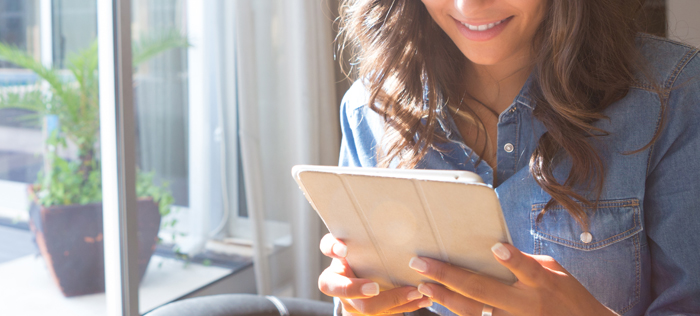 But there is a disconnect – how do you retrieve material originally found on your phone to read and study on your computer a couple months from now?  Fortunately, there are a lot of options.  First, you could simply copy down the citation and email it to yourself (a lot of our databases have an 'email' link to expedite this).  Many databases, such as those made by EBSCO, also have the option of creating a permalink to the article or item.
But there are cloud options, too.  Many allow you to save your research to an account with the database (EBSCO, ProQuest, JSTOR, etc.), if you choose to make one.  A few allow saving material to a third party cloud account, such as DropBox or Google Drive (again, if you have an account with one of those services).  Look for an icon that says something like 'Save to My Research', 'Save PDF to Cloud', or something similar to begin.  IU also offers IU Box unlimited cloud storage, although it has the downside of needing to download your article from the database first, before moving it in to IU Box.  On the plus side, it will always be a part of your IU account and you won't have to remember yet another username and password to get at them again.  And if you don't plan to be online when you want to read your articles, just download them and transfer them to your computer.  That way you'll always know you have them!
Regardless of your preferred rhythms and learning style, IU East can work with you to give you the best research experience that meets your needs.  And it's never too early to start – something you're proving to us!
Need help?  You can ask us at iueref@iue.edu!