The IU East Sustainability Council held their first meeting of 2019 on February 7, the same day that Rep. Alexandria Ocasio-Cortez (D-NY) and Sen. Ed Markley (D-Mass) introduced the "Green New Deal" to the U.S. House of Representatives. People are becoming increasingly concerned for our planet's wellbeing and are now looking more towards sustainable living practices. Hello, tiny houses, natural cleaners, and community gardens! Goodbye plastic straws and bags! More brands are promising to work towards "green" or "eco-friendly" initiatives, and college campuses, cities, and local communities are working to be more energy efficient, environmentally friendly, and overall, healthier.
Sustainability is such a broad concept and it can branch into all subject areas: science, business, politics, health, society, even art. It's also becoming a popular field of study. If you are interested in sustainability, there are lots of way you can explore the topic as it relates to your major and we have quite a few resources to help you.
Researching labor practices or organic farming? Maybe childhood nutrition and school lunch programs? Then check out Food Studies Online. Food studies is a relatively new field of study, but its importance is felt in many major disciplines. It has social, historical, economic, cultural, religious, and political implications that reach far beyond what is consumed at the dinner table. Examples of topics covered in this database are:
Organic Farming/Small Farms
School Lunch Programs
Childhood Nutrition
Marketing and Advertising
Food Industry
Labor Practices
Environmental Impacts of GMOs
Food Safety
Food Security
Wine Making
Famine
Vegetarianism
Want to learn more about sustainable business practices or industry policies? Business Source Complete is a database that provides access to plenty of journals related to sustainability such as:
| | |
| --- | --- |
| Waste & Recycling News | Water & Environmental International |
| Textiles & Clothing Sustainability | Sustainability: Science, Practice, & Policy |
| Sustainability Development | P2:Pollution Prevention Review |
| Journal of Sustainable Tourism | Environmental Science & Tehnology |
| Environment, Development, & Sustainability | Energy Policy |
| Energy, Sustainability, & Society | |
When evaluating the current and future threats to some of our favorite commodities, like coffee, sometimes we need to look back and learn about the history of some of these goods. Global Commodities: Trade, Exploration and Cultural Exchange provides a vast range of primary resources from over twenty key libraries and more than a dozen companies and trade organizations around the world. Explore the history of fifteen major commodities and the ways that they have changed the world. The fifteen commodities explored in this resource are:
| | |
| --- | --- |
| Chocolate | Coffee |
| Fur | Cotton |
| Opium | Oil |
| Porcelain | Silver and Gold |
| Spices | Sugar |
| Tea | Timber |
| Tobacco | Wheat |
| Wine and Spirits | |
Looking for more general background information on our impact on the environment? Then check out GreenFILE.  This research database provides scholarly, government and general-interest sources covering the environmental effects of individuals, corporations and governments and what can be done at each level to minimize negative impacts. Topics include:
| | |
| --- | --- |
| Global Climate Change | Green Building |
| Pollution | Sustainable Agriculture |
| Renewable Energy | Recycling |
If you are more interested in the science behind environmental studies and sustainability, then you'll want to consult the Agricultural & Environmental Science Collection. This database includes the renowned AGRICOLA, TOXLINE, ESPM (Environmental Sciences and Pollution Management) and Environmental Impact Statements (EIS) databases and provides full-text titles from around the world, including scholarly journals, trade and industry journals, magazines, technical reports, conference proceedings, and government publications. This database includes specialized, editorially-curated A&I resources covering such topics as the effects of pollution on people and animals and environmental action and policy responses. This database covers many subjects including
| | |
| --- | --- |
| Biodiversity | Botany |
| Conservation (soil, water, and wildlife) | Endangered Species |
| Environmental Education | Environmental Health, Safety, and Risk |
| Environmental Law & Policy | Forestry |
| Hydrology | Land Use |
| Natural Resources | Pollution (air, noise, soil, and water) |
We also have lots of documentaries available through AVON (Academic Video Online). AVON has nearly 1500 videos related to Environmental Studies and over 200 specific to Sustainable Development. Titles include:
| | |
| --- | --- |
| Green Economy, Hydroelectric Power | A Future Without Oil |
| Tiny: A Story About Living Small | Trashed |
| Ethics and the Environment, The Reuse Movement | Monumental: David Brower's Fight for Wild America |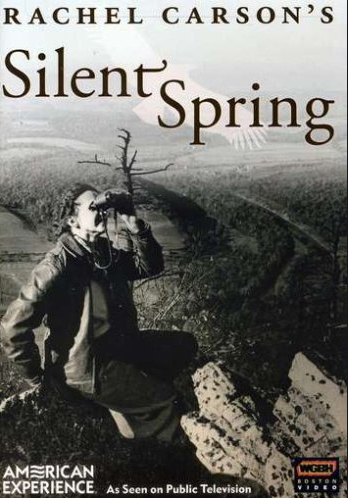 The IU East Campus Library also has plenty of ebooks related to environmental studies and sustainability available through IUCAT and we also have the film, Rachel Carson's Silent Spring, a film about biologist and environmentalist Rachel Carson and how she exposed the effects of unregulated use of pesticides and herbicides by the federal government. The film can be checked out at the circulation desk for 3 days.
All of the databases listed here are available through the Campus Library's A- Z Resource List at (https://iue.libguides.com/A-ZList). Do you have questions? Ask Us! iueref@iue.edu
If you are looking to get more involved with sustainability efforts here on campus, the IU East Sustainability Council is always looking for new members, especially students, and there is a new student club, the Animals & Earth Club, which is starting this week. If either interests you, you can reach out to Beth South at eabrockm@iue.edu for more information.