Tributaries is a student-produced journal of creative work published at Indiana University East that offers invigorating and multifaceted fiction, nonfiction, poetry, reviews, and visual art. Our modus operandi is to do two things: showcase the talents of writers and artists whose work feeds into a universal body of creative genius while also paying tribute to the greats who have inspired us.
We accept submissions on a rolling basis and publish on an annual schedule. Each edition is edited during the academic year, which culminates with a release party in the spring. Awards are given to the best pieces submitted in the fiction, nonfiction, poetry and visual art categories. Tributaries is edited by undergraduate and graduate students at Indiana University East.
Editorial Staff
Lindsay Osborn, Editor-in-Chief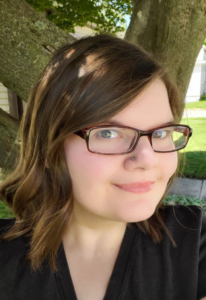 Lindsay Osborn is a junior majoring in Communication Studies with a minor in Technical and Professional Writing. She also works as a student writer/copyeditor for IU East's Office of Communications and Marketing. In her free time, she enjoys drawing, video games, and journaling.
Camma Duhamell, Managing Editor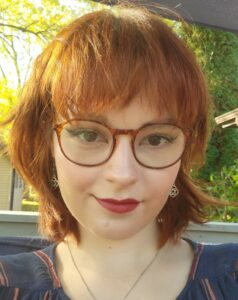 Camma Duhamell is a student in the MA English program at IU Online. She graduated with her Bachelor of Arts in English, Technical and Professional Writing in December 2022. She is passionate about literary analysis and editing, and enjoys writing creative nonfiction. In addition to her responsibilities as Managing Editor, she works part-time for the IU Online Writing Center and as an editor for Collegewise, an essay consulting service for high school seniors writing their college admissions essays. Camma spends much of her free time knitting and crocheting and loves to read fantasy and historical fiction. She is a pursuing a career as an editor in the publishing industry and dreams of working for one of the big five publishers.
Brian Brodeur, Faculty Advisor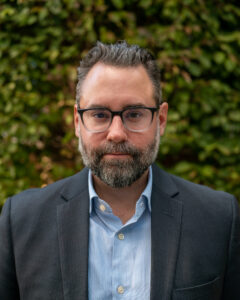 Brian Brodeur is the author of four poetry collections, most recently Some Problems with Autobiography (Criterion Books, 2023), which won the 2022 New Criterion Prize, and Every Hour Is Late (Measure Press, 2019). New poems and literary criticism appear in Hopkins Review, Gettysburg Review, Los Angeles Review of Books, Southern Review, and The Writer's Chronicle. Brian lives with his wife and daughter in the Whitewater River Valley. He teaches creative writing and American literature at Indiana University East.
Rahil Najafabadi, Poetry & Visual Arts Editor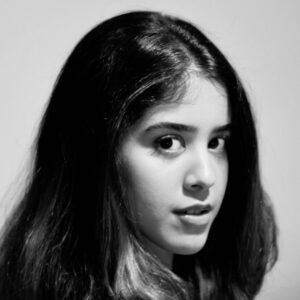 Rahil is a writer and creative based in New York City. She has been an editor for various journals including Tributaries and Curlew New York. She is also earning her Bachelor of Arts in English, Technical and Professional Writing at Indiana University. Rahil was born in Tehran, Iran.
Taylor Hartman, Nonfiction Editor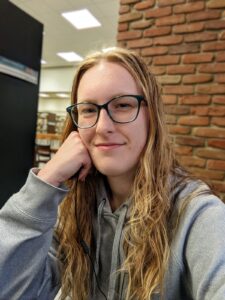 Taylor Hartman is an undergraduate student at IU East working towards a Bachelor of Arts in Literature as well as minoring in Creative Writing. Though this student's free time is limited, they may be found reading, catching up on favorite TV shows, or daydreaming about potential writing ideas. (Error 404: motivation to write has not been found.)
Natalie Lopes, Fiction Editor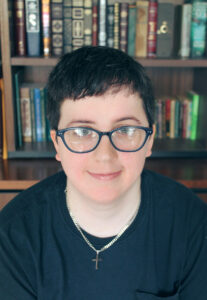 Natalie Lopes is an online student at IU East working towards her Bachelor's degree in General Studies. She is set to graduate in the spring of 2024 and plans to pursue a Master's degree in Library and Information Science at IU Bloomington online thereafter. Her goal is to make a positive impact on young minds, particularly teenagers. In her leisure time, Natalie enjoys creating arts and crafts, reading young adult literature, and enjoying her pets.
Derian Dalton, Copyeditor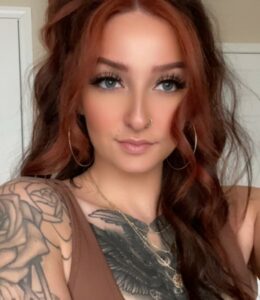 Derian Dalton recently graduated from Indiana University East with a BA in Technical and Professional Writing and a minor in anthropology. She is currently enrolled as a graduate student in the English Literature program. In her free time, she is passionate about reading and writing poetry and fantasy fiction. Derian also enjoys her work as a Writing Consultant in the IU Online Writing Center.
Rosalyn Gabaldon Gutierrez, Reader

Rosalyn Gabaldon Gutierrez is an international student from Costa Rica. She is currently majoring in Psychology with minors in Neuroscience and Creative Writing. In her free time, she enjoys cooking, baking, watching true crime, and listening to music.
Jake Ott, Reader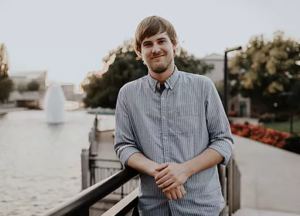 Jake is currently pursuing his MA in English at Indiana University East, where he previously earned a BA in English with a focus on Professional and Technical Writing in 2022. His main areas of literary interest are fiction, plot structure, and hard-boiled crime novels. Professionally, he works as a website and SEO copywriter for LocaliQ, a digital marketing company. In his free time, Jake enjoys spending time with his wife and daughter, working on his own novels, playing board games, reading Raymond Chandler, and taking care of an unreasonably large hot pepper garden.